What's the Best Length for a Web & Social Media Marketing Video?
"How long should my marketing video be?"
Clients ask this a lot.  Some think their marketing video needs to be in the "ten to fifteen" minute range.  Others say five minutes.  A few think less than sixty seconds.  Typically, companies that are just getting into making marketing videos tend to think too long.  But what is the answer?
Less is more?
A good, general rule to follow is "the shorter the video, the better." The quicker you can get to the core message of your video, the easier it is for your audience to digest and understand. For example: two minutes is a great place to start.  But before we enter that two minute dictate into our rulebook, there are variables, rules and types of marketing videos that bring exception to the two minute drill.
Types of Marketing Videos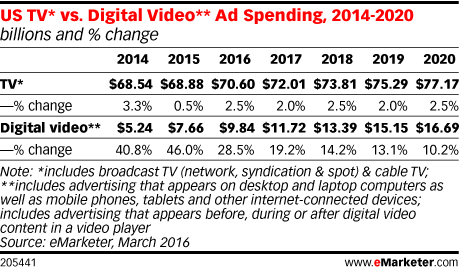 The first decision that must be made is what kind of marketing video is needed. Are we talking commercial spots that could play just as easily on television as the web?  Or a longer video meant to be viral that gets people excited about your retail product or service?  Let's discuss the different types of web and social media marketing videos.
The Commercial
This is a straight up, made-for-tv broadcast spot.  The timing on these is very regimented, down to the 30th of a second.  The most common is 30 seconds.  Occasionally you'll see 60 second commercials, and  it's not unheard of to have shorter spots at 15 or even 10 second spots.  What some marketing executives decide to do is simply take that expensive broadcast commercial and release it on the web.  This is a solid move because it is simply  taking a paid ad and using it for organic reach.
In this example, our retail client has gotten two million views of their commercial organically by placing the ad online.  Not all companies rely on organic advertising, either.  One question to ask here is "If it is a broadcast commercial, should it only be used for broadcast?"  Some businesses are utilizing these spots for digital paid ads as well.
The Long Form
In this instance, long means "a longer form of the broadcast commercial."  It's where you take a 30 second broadcast spot and make it longer,  like a minute,  or even a minute and a half.  Remember, outside of broadcast, there are not strict rules that a video needs to be exactly a certain length.  As an example of both the broadcast version (link above) and the "long form" version, here's what we did for a retail client of ours recently.

The Viral Marketing Video

This video is usually one of three genres– Humorous, Emotional, or Sensational.  The goal of the viral marketing video is to get viewers to spread it for you, organically.  Some people will try and "pay" for viral– but to truly get it out there in significant numbers, the content has got to be strong enough for someone watching and to think "I've got to share this."  The length of these videos can vary, but to have any chance of viral success, they must maintain the viewer's attention throughout the entirety.  A key principle for a viral marketing video is: The more entertaining the video, the longer it can be.   So for these, 90 seconds to four minutes is usually where these marketing videos fall.
The Educational Video
Warning, this is a trap!  Sure, your title says Director of Marketing so you're thinking "We don't do any educational videos."  But when you try to "educate" your potential customers, then the video is an educational video.  Consider any ad that explains how a product works. Essentially, these ads are teaching potential consumers in an entertaining way.
And by the way, if you don't make it entertaining, you'd better make it extremely short.  The same rule applies here– the more entertaining, the longer you can make it.  Poo-Pouri has mastered the "educational" marketing video.
One way businesses try to make an educational video entertainment is to make it an "Explainer Video."  This is where your content is animated (usually 2D) and combines simple illustrations with text, graphics, and a voice over.  Often people use the "white board" effect of a hand drawing the text and graphics.
Desktop or Mobile?
Is your audience watching your videos on desktop computers or on mobile devices?  Before you get on the smartphone video bandwagon, keep in mind that in a 2017 study, 86% of business related videos are still watched on desktops.  However, Cisco estimates that 75% of the mobile data in 2020 will be video.
That same study reveals that the majority of business videos are under two minutes.
The Two Minute Warning
Why two minutes?  Well, there has been a lot of writing talking about the increasingly shorter attention span of our markets today.  If you're still reading this blog, pat yourself on the back for a great attention span! In today's world, phones beep every few minutes with a new message, or a Facebook notification, or a phone call, or a squirrel runs past your window.  After two minutes, it's hard to keep  most audiences engaged. .  Two minutes is ideal for  YouTube-type videos.  When you start posting to social media, one minute is max for Facebook and even shorter for Instagram and Twitter.
The biggest trap thatMarketing teams fall into is trying to communicate a comprehensive message.  A marketing video is not the best tool for expositing the complete details about your retail products.  Think about those ads for car dealerships that spend the last few seconds reading the mandatory fine print at lightning speed. If you have the choice, save that for the printed brochure.  Video is the tool for piquing  the target audience's interest and drawing them in.
You put a piece of bait the size of a bowling ball on a hook and you're likely to not catch that rainbow trout.  Just that little, colorful, creative fly is all you need. And now I'm hungry.
The Growth of the Marketing Video Strategy
Are retailers really using video to its fullest extent?  eMarketing is estimating that digital video ads will see double digit growth each year through 2020.  This is easily the biggest growth sector for advertising for the next few years and a strong opportunity for any marketer
So when you are creating your marketing video for the retail industry, think in terms of enticing your customer– drawing them in.  Video is a strong tool when used in this manner.   Just keep it entertaining if possible and as short as necessary to do the job.